Throat Chakra Soap
Natural Mineral Soap
---
Our Organic Throat Chakra Soaps are hand-made with the finest oils, clays, and essential oils that gently cleanses and soothes all skin types from sensitive to oily.
Click Here for more product info

Throat Chakra Soap
Not only are these products 100% natural, but are deliciously scented and very effective as well! My skin is saturated, moisturized and I never feel that I need to reapply anything. Additionally, the customer service is top-notch!
Mine was a reorder. I finished my first jar and anxiously awaited the arrival of my next order. I am not disappointed!
The best natural, no petro-chemical products. Great results!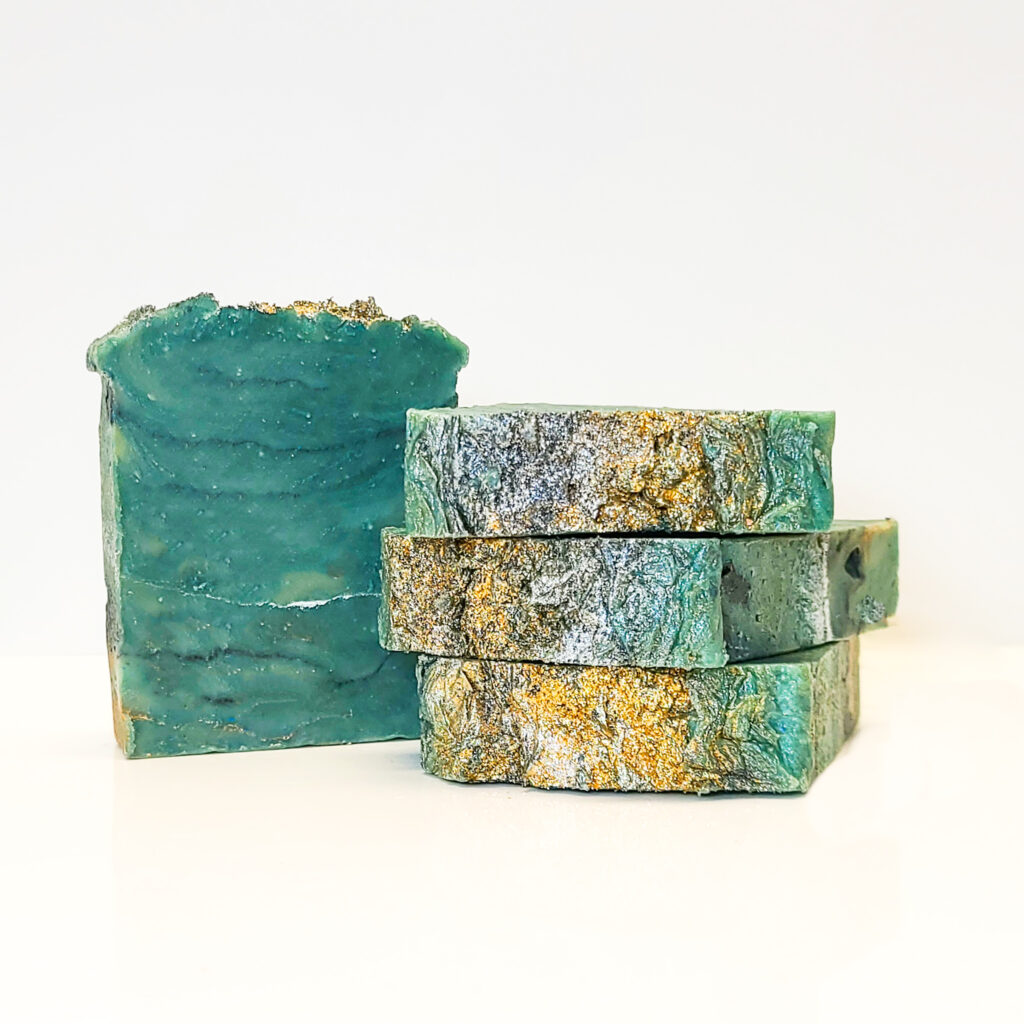 Description
---
Our finest Organic Throat Chakra Soaps are hand-made in Tubac, AZ, crafted in small batches with the finest oils, clays, essential oils, and mica. Each bar is a one of a kind work of art that gently cleanses and soothes all skin types from sensitive to oily. Intentionally scented with essential oils such as mints, citrus, eucalyptus and others that promote energy flow through the Throat Chakra which sits at the throat. An unbalanced Throat Chakra is manifested in:
Physical imbalances such as thyroid issues, sore throats, laryngitis, ear infections, neck and shoulder pain
Emotional imbalances such as fear of communication, will-power and being out of control
Our Throat Chakra Soap is an integral element of your chakra balancing practice. Incorporated with your preferred chakra balancing tools such as meditation, Throat Chakra balancing music, our Throat Chakra Essential Oil Synergy, our throat Chakra Scent Stone, our Crown Chakra Bath Oil bomb, our Throat Chakra Spa Kit, etc.
Colored with only natural, sustainable & ecologically sourced mica and other natural minerals, our Throat Chakra Soap is free from any synthetic fragrances, or colorants. Using natural, sustainable, and organic ingredients, our soap is plant-based, vegan and free from parabens, sulfates, mineral oil or any other chemical nasties we do not want on or in our bodies.
Throat Chakra Soap is a natural, mineral soap composed of luxurious oils that form a rich lather, leaving your skin feeling nourished and moisturized. We include clay in our nourishing formula to enhance the cleansing power as well as provide a silky smooth experience.
All our products are free from harmful chemicals, toxins, synthetic fragrances/colorants, hardeners, or chemical preservatives.
Ancient Wisdom & Cutting-Edge Science
---
The earliest known soap recipe is credited to the ancient Babylonians around 2800 B.C. Soap has been used throughout history for cleansing cooking utensils, and used medicinally for the treatment of skin diseases. Common soap bars were invented in the 19th century. Source
Egyptians: The Ebers papyrus (Egypt, 1550 BC) describe how animal and vegetable oils were mixed with alkaline salts to produce a soap-like
substance and mention that soap was used for threatening
sores, and skin diseases as well as washing.
Greeks & Romans: were known to wash by rubbing abrasive
substances such as clay and pumice and anoint themselves
with oil. Later in the Roman Empire, the use of soap became
popular.
Germans & Gauls: were known to mix ashes with animal fats
and decorate their hair.
Arabic chemists: In the 7th century, they combined vegetable
fats & lye, and were the first to add aromatic oils such as thyme
oil to scent the soap.
Middle Ages Europe: the use of Olive Oil became popular and
the uses for soap expanded for bathing, shaving, and laundry.
Modern Day: Commercial soap came into existence during WWI
with the kettle method, and continued to evolve into the
continuous process which is widely used today for industrial
soap making. However, instead of continuing the evolution for
good, these time-saving and money-making processes have
compromised our health. Industrial soaps are primarily
composed of petroleum-derived oils, chemical fragrances, additives, and preservatives, all while removing the nourishing and hydrating glycerine. We have reached the point where we are actually causing harm to our bodies due to our skin absorbing the endocrine-disrupting chemicals that are linked to reproductive cancers in men and women. Source
Heirloom Apothecary: Following the tradition of our forefathers and foremothers we are not only thinking for ourselves and future generations by using vegetable oils and lye with only pure essential oils to scent using the Cold Process method. read more about our soap making process.
Enlighten Your Body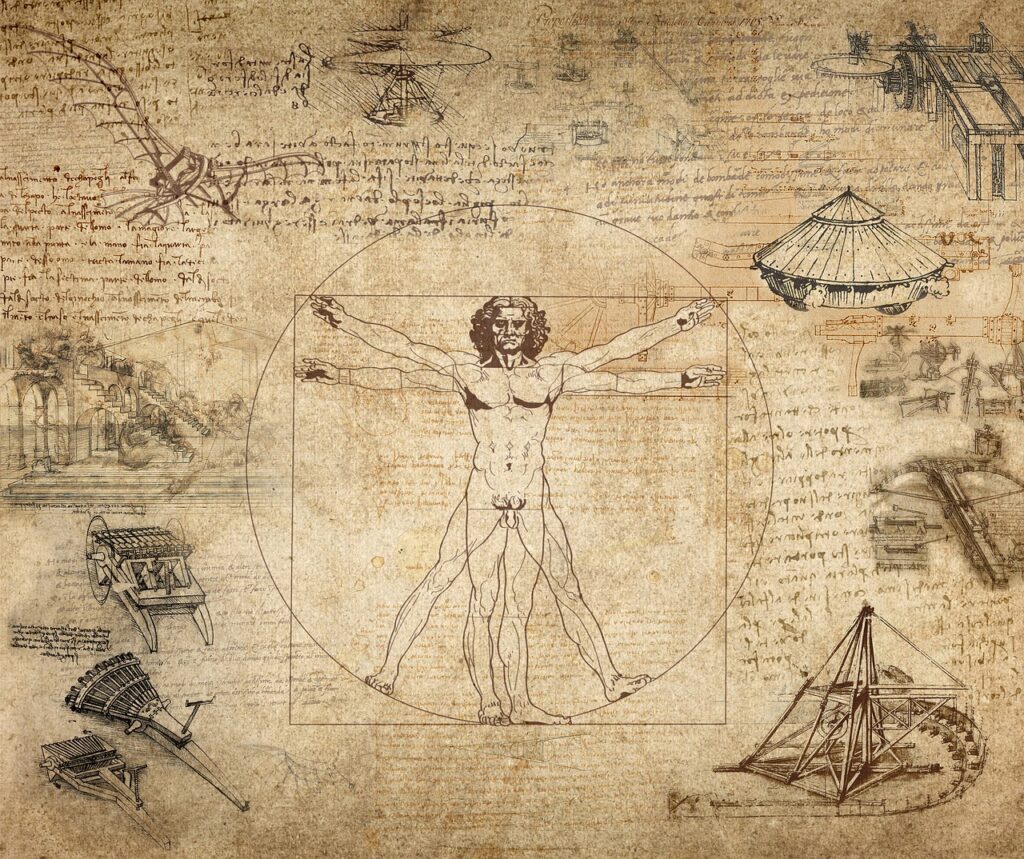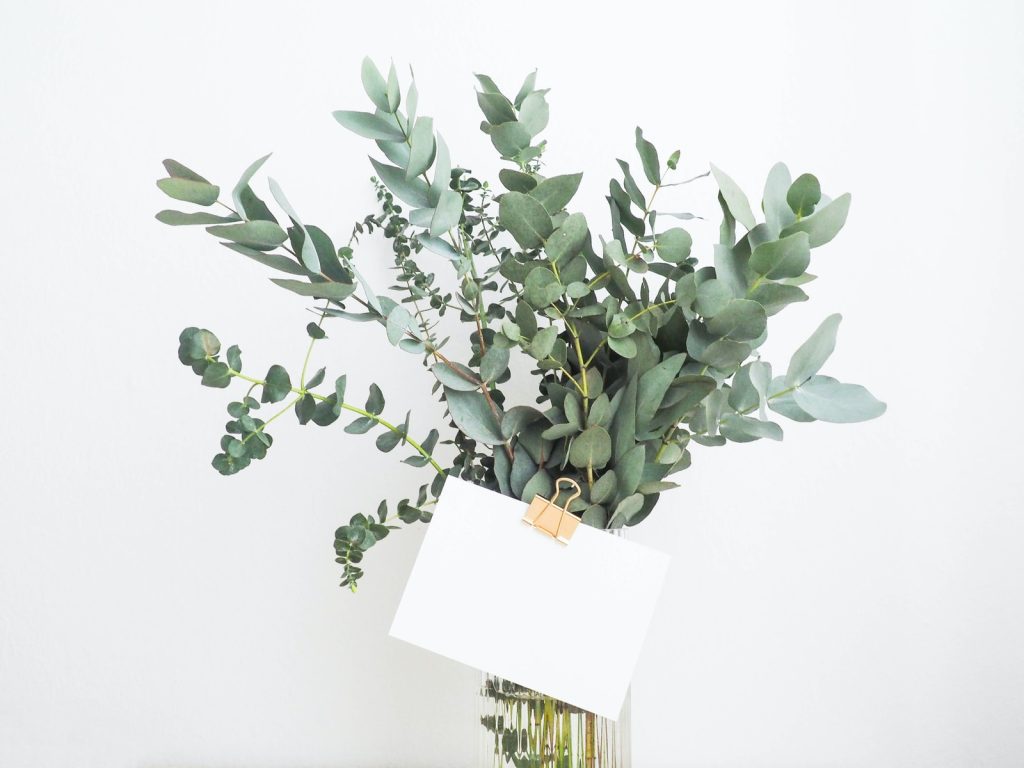 Product Care
---
Allow soap to completely dry out between each use. Unlike many commercial soaps, if soap is left in a pool of moisture, the soap will begin to fall apart due to the high glycerin concentration.
Handmade with Love Just For You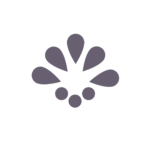 Ingredients

Cocos Nucifera (Coconut) Oil*Olea Europaea (Olive) Fruit Oil*, **Elaeis Guineensis (Sustainable Palm Kernel) Oil, Vitis Vinifera (Grape Seed) Oil, *Cannabis Sativa (Hemp Seed) Oil, Ricinus Communis (Castor) Oil, 100% pure, organic, therapeutic grade essential oils: Mentha Piperita, Citrus Aurantifolia, Ocimum Basilicum,
Eucalyptus Globulus, Montmorillonite (Kaolin Clay), Citric Acid, Sodium Lactate, Naturally Sourced Micas (CI), Silk Proteins, Sucrose (Cane Sugar)

*Organic

**Ecologically sourced, child-labor free
How to Use
To use your natural mineral soap, wet the soap and build up a luxurious lather by rubbing it between your palms under warm water. Then wash all over your body while singing your favorite melody and finally, rinse! Enjoy the wonderful cleansing effect which will leave your skin renewed, fresh and smooth.
When to use
Whenever your hands and or body are in need of a nourishing cleanse.
Tips and Tricks
Allow the soap to completely dry between uses.
Warnings Disclaimer


Do not allow soap to come into contact with eyes or mucus membranes. Only intended to be applied topically with water and to be washed off through my with water.

For external use only.

If skin irritation occurs, discontinue use.

Avoid in case of known allergy to listed ingredients.

Although our soaps are mild enough for small children, be aware that toppings can include small pieces of botanicals, sea shells etc. so please remove them before use or keep out of reach of children (not for under 3 years of age).

All our soaps are handmade and hand-cut so size, shape and design may vary from bar to bar or appear slightly different than in the photos.

DISCLAIMER: We are Heirloom Apothecary are not medical or healthcare professionals and do not claim that the use of our products may have a positive effect on pre-existing physical and/or mental health conditions. The information in our listings pertains to the properties of specific ingredients used in the product. Information for educational purposes only.

The information and products have not been evaluated by the Food and Drug Administration. The information and products are not intended to diagnose, treat, cure, treat mitigate or prevent any disease or health condition. Nor are the products considered a Medical Device.

By purchasing our products you recognize and accept the fact that some natural ingredients, essential oils in particular, may still cause sensitivity in susceptible individuals and that Heirloom Apothecary will not be held responsible for such occurrences. You as a customer accept FULL responsibility if continued use of or purchase of products without complete or extensive knowledge about product ingredients and/or functions. You have the right to ask prior to purchase via email or social media direct messaging.

Heirloom Apothecary is not liable for any individual reaction to any particular ingredient. Remember to read our labels and ingredient lists carefully and follow the appropriate directions for use. If you have a specific allergy or sensitivity, do not use ingredients that may trigger a reaction. An allergy patch test is highly recommended if there is any doubt or history of skin reactions. Test each product on small portion of skin before usage.

As with all essential oils, never use them undiluted in the eyes or mucous membranes. Do not use it internally unless working with a qualified and knowledgeable physician. Keep out of reach of children. Consult your doctor if you are pregnant or breastfeeding. When applying an essential oil to your skin, always perform a small allergy test on an insensitive part of the body.

If product contains an allergen please alert the owner directly of all allergies to better accommodate. If this is not done prior to purchase so then you relinquish all liability from Heirloom Apothecary.

All of the above and standard body care disclaimers will have assumed to be to your knowledge with continued use of Heirloom Apothecary' site and products.


---
Will my skin dry out?
No. Unlike commercial soaps, we do not remove the natural glycerine, a natural by-product of the saponification process. Other companies remove this and use in other products or sell the glycerine. We decided it is more important for your skin than our wallets. 😉
Can I use this soap on my children?
Yes! All our soaps are mild enough for sensitive skin and even for babies.
Can I make my soap last longer?
Yes! Please ensure that the soap is away from running and pooling water such as showers, and be sure the soap dries out completely between each use. Leaving the soap in moisture after use will cause the nourishing soap to lose its form and will not last as long. Allow the soap to drain well before placing them on a dry soap dish and rotate regularly. Dry the soap dish if you see a puddle of water to discourage the soap from becoming too 'slimy'.
Will natural soap burn me?
No. Sodium Hydroxide (lye) is used to induce saponification (which is the reaction that turns oils and water into soap). All the lye is consumed in the reaction, and the result is soap. Our soap has 'Super Fat' which means we add extra oil not only to ensure that the lye is consumed in the reaction but to also provide nourishment and hydration to enhance the natural glycerine byproduct from saponification.
Are colorants with a 'Cl' all dangerous?
No. Let's not be bullied even by people and companies trying to be 'natural'. Although a majority of colorants in the market are synthetic and do pose a health risk, natural micas and minerals are also classified and labeled with the CL numbering system. SO do be astute and pay attention to the authenticity of the seller and the sources of their ingredients. Let's not let the bullies on either side of the issue make decisions for us. Get informed and make informed decisions for yourself! This is the path of Enlightenment. Enlighten your Body
---
More from The Chakra Shop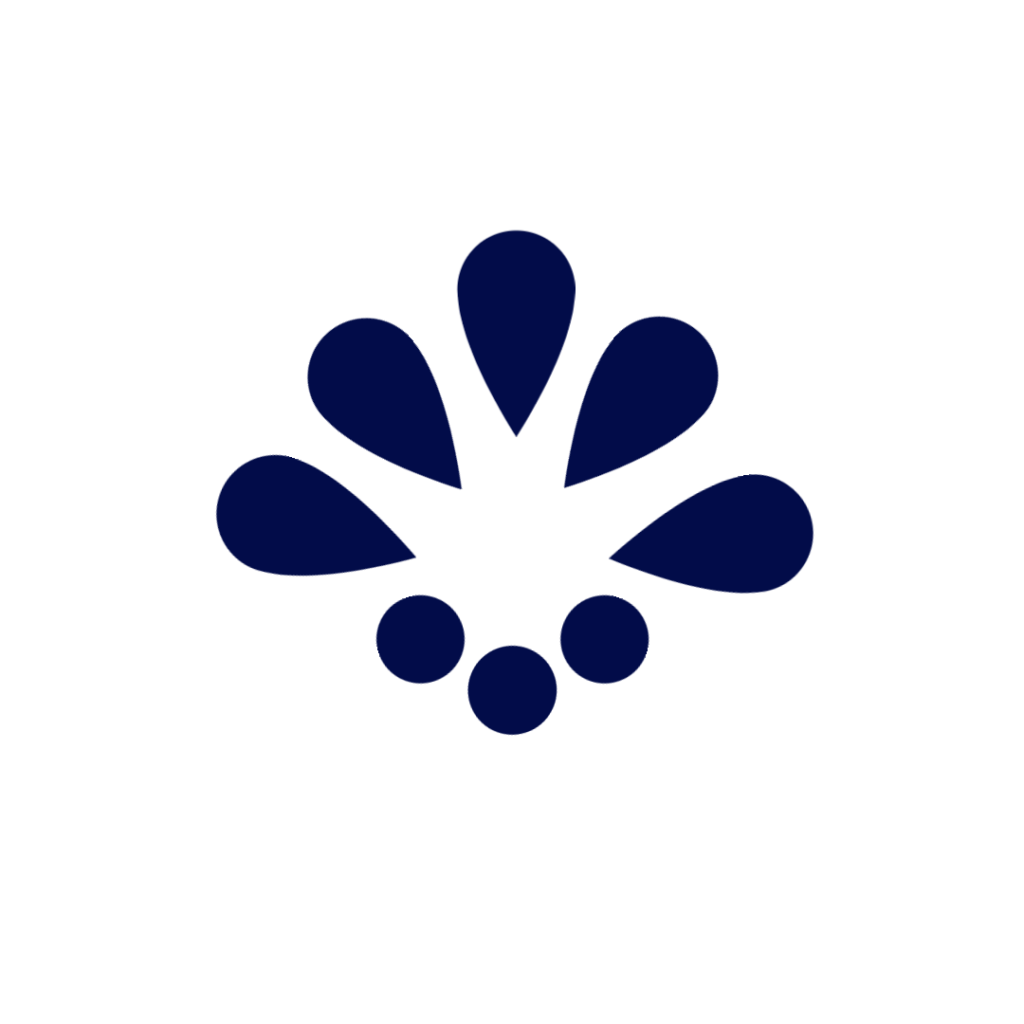 More to be excited about…
---